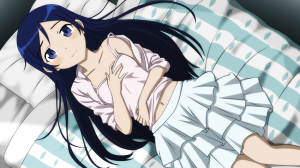 Episodes – 12+4
Video – 1280×720 @ crf 15
Audio – 2.0 FLAC
Subs – Mazui, Static Subs (ED2, ED5, ED8), CoalKirino (ED1, ED3, Extra TLs)
In order to keep the option of doing season 2 available, I felt I needed to fix this series. I fixed a few errors in the subs, and re-encoded to 10-bit. I also did the ED a little different this time, concentrating more on the video and less on the credits. I am still not sure if I will do season 2 or not, but this changes it from a definite "no" to a "maybe".